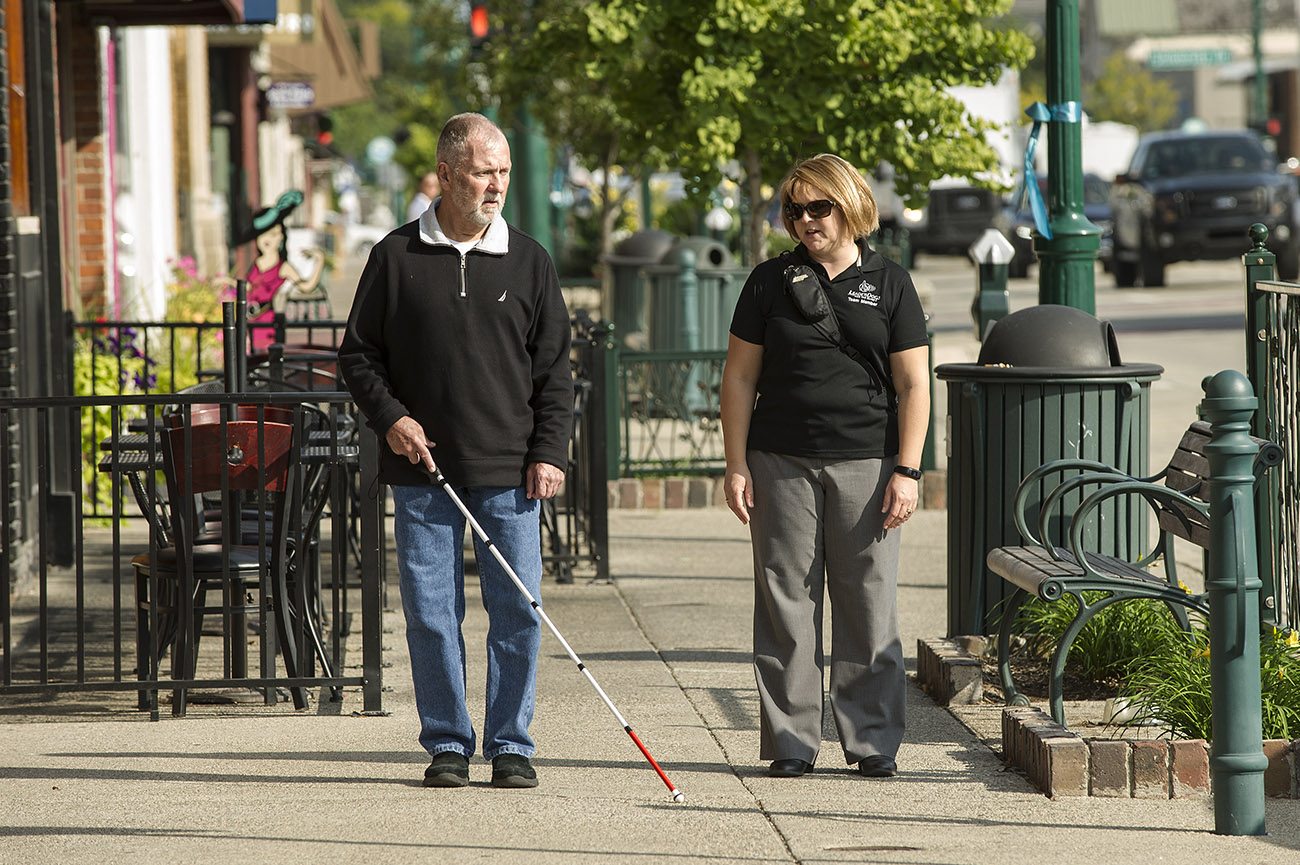 Orientation and mobility, or O&M, is a series of skills that allows a person to travel independently through a constantly changing world. Environments and vehicles are constantly changing, so the skills required to travel independently and safely are also changing. The one-week Orientation & Mobility Training program at Leader Dogs for the Blind may be right for you if you have had changes in your life. These may include:
You have relocated and you want to feel more confident orienting yourself to an unfamiliar environment.
Your vision has changed and you want to feel confident traveling using more non-visual techniques at different times of the day or year.
You feel like you are relying too heavily on your guide dog, your friends or family members for direction.
You want to prove to yourself, friends and family that you have what it takes to be an independent traveler.
You are thinking about retiring your current guide dog, and want to brush up on your O&M skills before training with a new guide dog.
In the week-long Orientation & Mobility Training program at Leader Dog, clients benefit from a program that is individualized for their specific needs. Areas of training may include basic cane skills, utilizing a human guide, street crossings, traveling in residential, business shopping and rural environments.
If this article has you thinking about improving your skills, call client services today at 888-777-5332 to discuss O&M training.